Byron –  Vengeance AKA Excalibur is the founder & owner of Vengeance Recordings
Hailing from the East of England Byron has been DJing Jungle & Drum 'N' Bass since '98' & had his first release out on vinyl in 2007.. he producers many different styles.. mainly upfront dark DNB…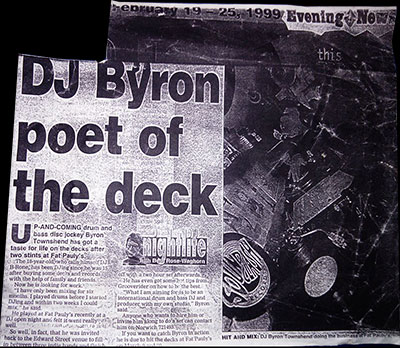 Titles:
Finest DJ of the East of England 2004 – Young musician of the East of England Awards 2004 [Judged by Goldie]
DJ_Vengeance_Award_winning_set (16 downloads)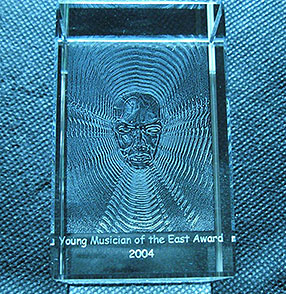 Winner of the 2009 Capcom & Trackitdown.net Streetfighter remix competition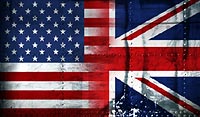 BACKGROUND
Byron Townshend born in 1980 in Los Angeles, California in the U.S.A. English Father hailing from London and mother from California. Byron grew up in the East of England in Norwich which is where he is based today! Byron is the eldest of 5 brothers.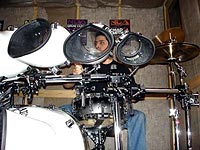 MUSICAL BACKGROUND
Byron learnt to play the drums at an early age and the transition to playing the decks came naturally to him. Byron was a DJ first and then turned his hand to production, Byron's enthusiasm grew for drum and bass music and his roots from being a drummer can still be heard in his beats today.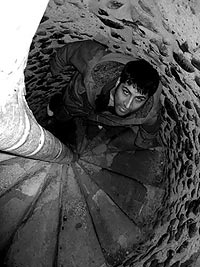 VENGEANCE RISING
Byron began mixing in 1998 using the name DJ B-RONE he would later changed this to Vengeance. After playing a few gigs at pubs & clubs, getting a much needed break on a Pirate Radio station in Norwich with MC Force. Junglists in & around the Norwich region would tune in every week to hear the latest Cutting Edge Drum & Bass. The Duo's Reputation getting bookings as far as Newmarket's Club-M.
In 2004 Byron came 1st in the UK Young Musician of the East Award claiming the title of Finest D.J. in the East of England 2004 which was judged by the man himself Goldie. Winning this put Byron in the spot light and had DJing opportunities playing big Norwich nights [at the time Rumble & Bounce] at Venues such as The Waterfront and Norwich's Sports village. Winning the award also took Byron to London where he played at McMc's leaving party @ Camden palace.
After this success Byron began to concentrate on making Drum and Bass…
INFLUENCES
Key Artists in the Drum & Bass scene that have been an inspiration include Artists/Groups/Labels>>>
Ray Keith, Dread crew, Goldie, Metalheadz Crew, DJ SS, Formation crew,Shy fx, Mampi Swift, Charge Recs, Doc Scott, 31 Records, Krust, V Recs, Dope Dragon Crew, Andy C, Ram Crew, TOV crew, Renegade Hardware, Bad Company UK, Dillinja, Dom & Roland, John B & Pendulum

Powered by Wavo.